Interview: Mission Creep
Posted November 2, 2011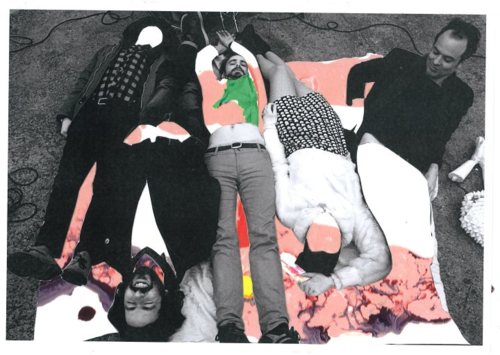 Mission Creep is a new monthly club night run by Emily Mackay (NME), Alex Denney (NME, Stool Pigeon) and Daniel Djan (Fiction, Flats, What's My Name?) at The Macbeth on the 2nd Tuesday of each month.



Ahead of their next visit on Tuesday (8th November) where by they will be featuring a selection of their favourite new bands plus guest DJs playing all your favourite indie/alternative records. We thought it would be a good idea to get in contact with Mission Creeps Daniel Djan to give us a better idea of what's in-store for us come 8pm Tuesday night. Here's what secrets he had to tell us. Enjoy….



What sort of vibe can we expect at next Tuesdays 'Mission Creep' event?

'It's Pet's Debut London show who have been getting a bit of press in magazines like NME etc. so we are quite excited for that obviously and we managed to get two very decent supports in Trailer Trash Tracys and Crushed Beaks, both of which will be turning heads left, right and centre in the near future. There will be DJs playing lots of classic indie and alternative tracks before and after the bands as well so hopefully people will be staying for a drink and a dance until closing time and not leave right after the bands have finished.'



We are aware there will be guest DJs. Can you tell us what kind of music we might be hearing?

'Anything from the Smiths to the Horrors, The Strokes, Active Child and also more upbeat stuff like Caribou, The Weeknd etc. etc. If you have any requests I guess you can just leave a message on the event wall and we'll see what we can do.'



How long has 'Mission Creep been' running for now?

'The next one's only the second one so we're still in our infantry'!



What's the inspiration behind the name 'Mission Creep'?

'Emily (Mackay, NME Journalist and co-promoter of the night) came up with the name with one of their friends. I think it was meant to be their name for their fictional band or something.'



I understand that the night is run with NME journalists, This must be a great help for getting different bands in…

'It's just a couple of friends of mine who I thought it would be fun to put nights on with. The fact that they can feed us with the odd tip from the NME towers obviously helps a bit but it's just great fun doing it with two people I have a lot of respect for both musically and personally. And also Emily is our in-house artist and very helpful with stuff like designing posters etc'!



What can you tell us about the bands you have got in for the next 'Mission Creep'?

'It's probably best to just give them a listen and see what you make of them yourself. Links to the music can be found on the facebook event.'



We understand that you also help run the ever so popular 'What's my name?' here at The Macbeth. Will there be any familiarities to this event on Tuesday at 'Mission Creep'?

'Quite frankly, no, not really. WMN? is a completely different vibe to Mission Creep and a lot more commercial, I guess.'



So there you have it folks. Visit The Macbeth on Tuesday 8th November to catch live performances from 'Pet', 'Trailer Trash Tracys' and 'Crushed Beaks' as well as a host of DJs playing out your favourite body moving classics. Doors are from 8pm with a £3 admission. Last but not least, as Dan previously mentioned, if you have any requests post them onto the event wall and they'll see what they can do.



See you there party people…


Facebook Link.
Ticket Link.